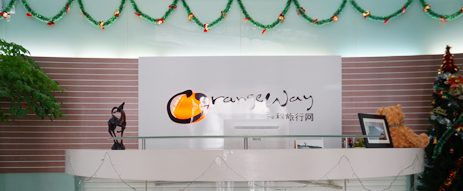 Multinational Working Environment
  Join a fast growing company in one of the world's fastest growing markets!
  Imagetrans' business enjoys enormous growth rates. The travel industry,its home market,is booming and China in particular is expected to become the world's Travel Champion.
  Travel business is People business – that means,Imagetrans is permanently on the outlook for talented and motivated young people, eager to work in an exiting new world full of business opportunities and made up by passionate people and state-of-the-art technology.
  Good business results always require good people. Keeping its staff on a high level of professionalism,the company provides internal product-,service- and sales training on a permanent basis,also helping them to further develop their professional careers in the international travel market.